Yey!
Dreams do come true! Acid på svenska EP is soon to be released on WMWL label!
Presale in Stockholm at:
Pre-sale in Malmö at: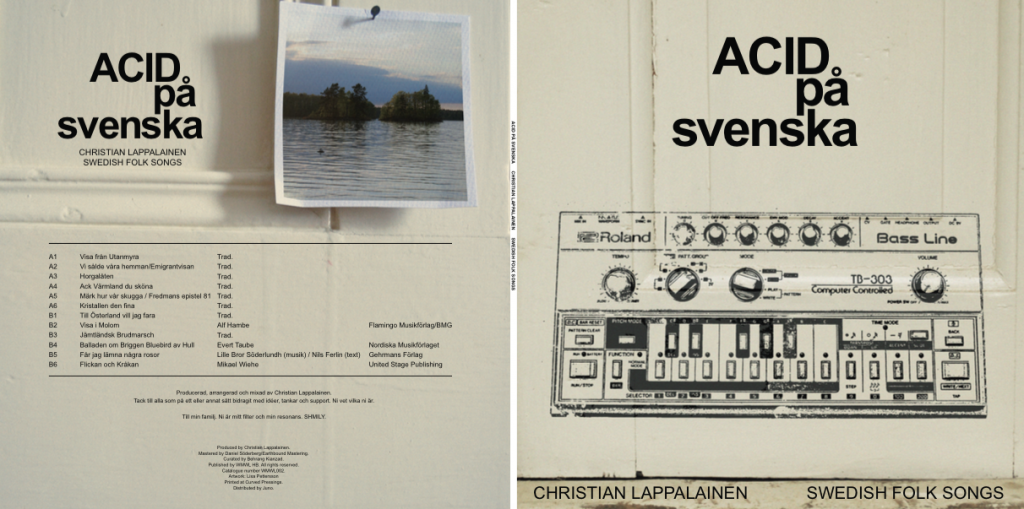 In 1964 Jan Johansson, the legendary Swedish Jazz Composer, made an equally legendary recording of some of the most famous Swedish folksongs, titled Jazz på Svenska.
This record has become stuff of legend and myth, and influenced many musicians and is found in almost every Swedish home, but also gained international acclaim.
In 2015, almost 50 years after Jazz på Svenska, the Swedish producer Christian Lappalainen, aka Calico, made an acid remix of all these classical folksongs, with a new twist. Keeping the original melodies and harmonies intact, he has infused them in a 303 acid bath, and the result are simply amazing.
Having released on Svek, G Force and other labels, Christian aka Calico has made this project his dreamchild and WMWL is honoured to be chosen to publish this magnificient piece of electronic and jazzy saga.
A bridge between electronic music and jazz, between classical school and acid house, this record represents the finest of Swedish song there is to be hand. Only a limited version of this release will be available on vinyl, but it will be released as a digital one too, with some bonus tracks not on the vinyl.
Release date: Autumn 2015, vinyl and digital.
This entry was posted in
Featured
,
News
,
Uncategorized
and tagged
Acid
,
acid house
,
acid på svenska
,
Christian Lappalainen
,
house
,
Jan Johansson
,
Jazz på svenska
,
sweden
,
swedish
,
WMWL
. Bookmark the
permalink
.